Did you know? The U.S. Census Bureau has reported that the Americans registered for over 4.3 million new businesses in 2021. This is a record rise of 24% as compared to 2021. The trend of entrepreneurship is not slowing down and every individual is striving to be their own boss. However, entrepreneurship is not an easy road and has financial risks attached to it. The financial aspect has often crushed several entrepreneurial visions before it even takes shape. But today there are several zero-investment business ideas that you can explore.
Zero Investment business might sound something fictional but some of the big brands like Shopify, Hewlett-Packard, and Starbucks, were started with a very limited budget. It proves that a successful business can be started with limited financing.
We have curated a blog to help in having a clear understanding of zero investment business and what it takes to start one.
What do we mean by zero investment business?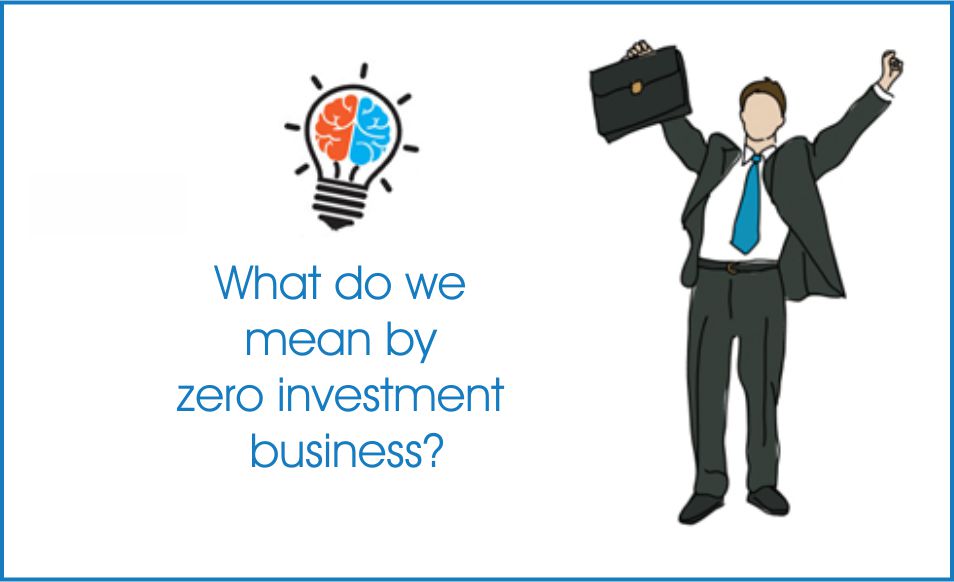 As the name suggests, the zero investment business requires little investment to start. But this does not mean there is no capital involved. One might still need lower capital investment. The costs cover the basis for registering a business like registering a domain name or creating a base for the business with a virtual office. It is called zero investment because as compared to businesses with traditional start-up costs, these businesses turn out to be a great entry point for beginners. Entrepreneurs with limited finances can start the business as a side hustle.
The Benefits & Drawbacks of Zero Investment Business: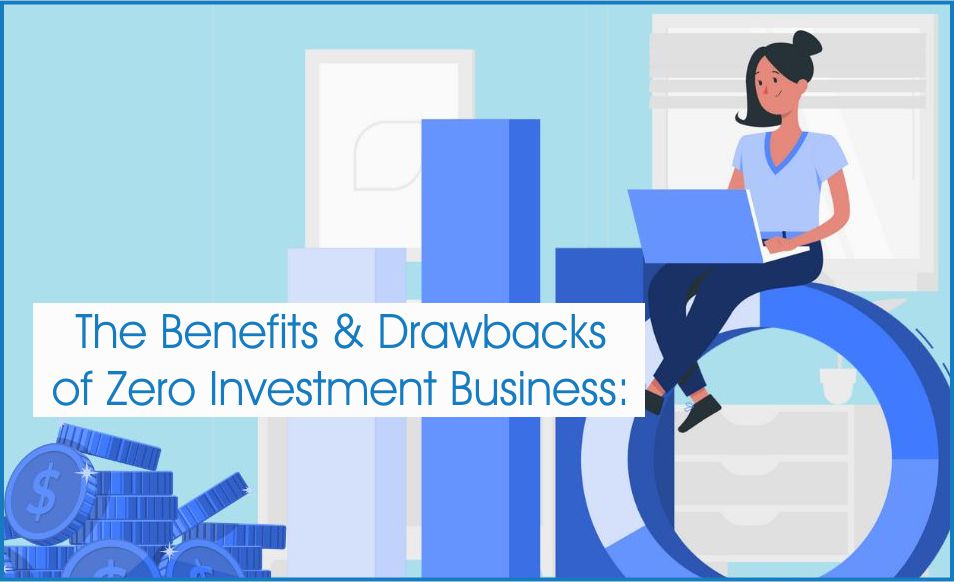 As mentioned earlier, there are financial benefits but there are also some other benefits of a zero investment business.
Benefits of Zero-investment business-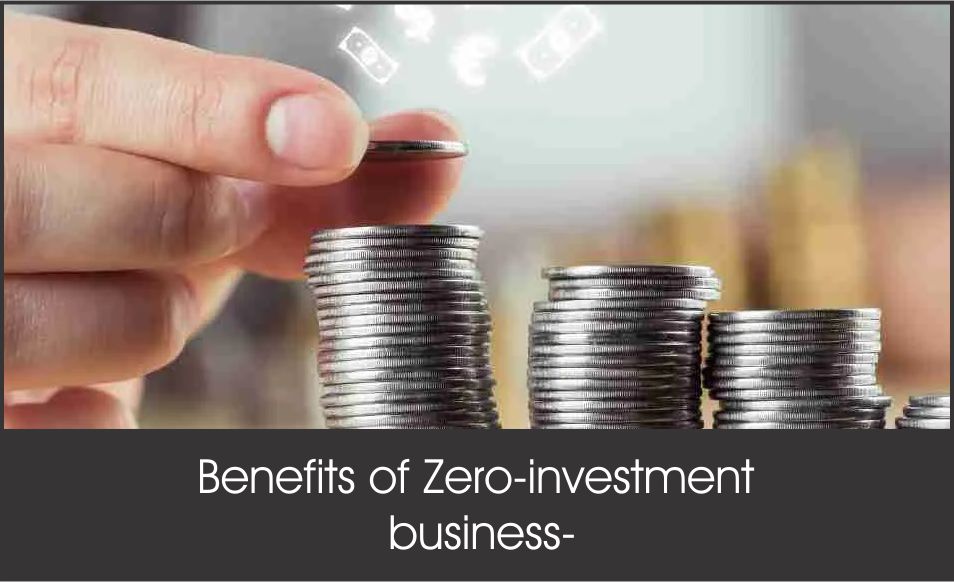 Lower risk and lesser potential loss
Fewer expenses can lead to a higher profit margin
Allows flexibility to business
Easy pivoting strategy
Probable downsides of Zero-investment business-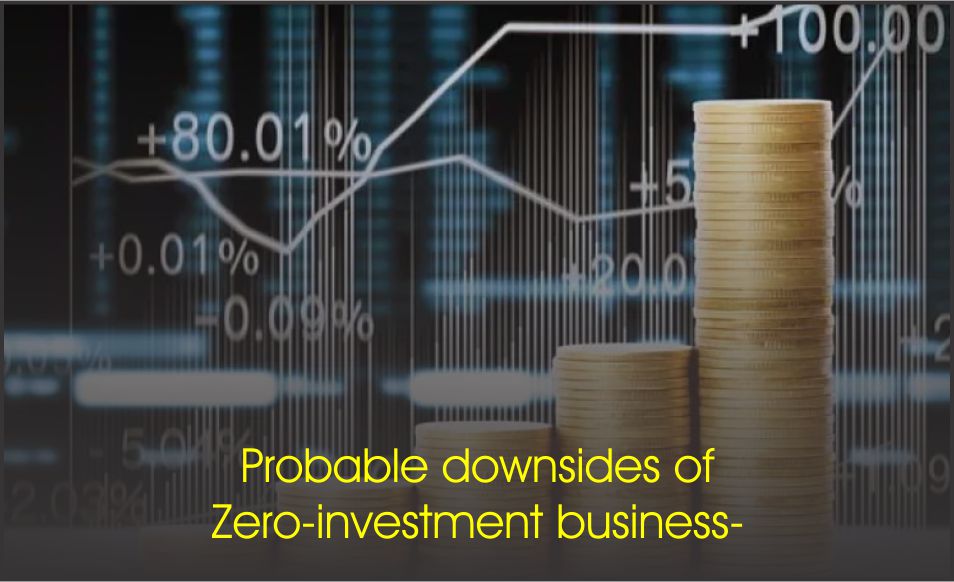 Even if the initial business does not require initial cash investment, you still need to put efforts into building and marketing the business
Low investment might lead to less support with cash, expertise, or connections
Difficult to scale up a business as it requires some investment and a new business's income stream won't be enough
5 Zero investment business opportunities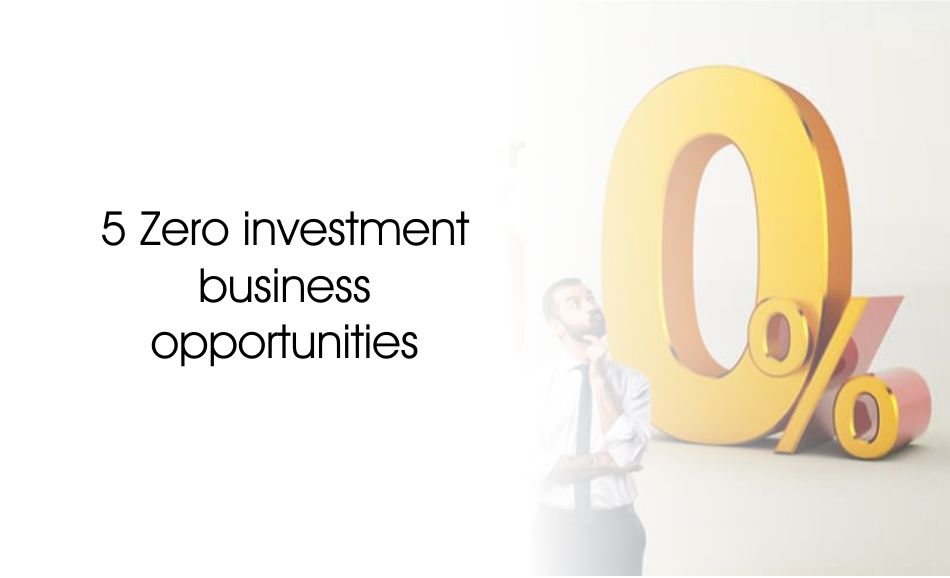 Having an entrepreneurial spirit and business acumen is enough to start your entrepreneurial journey.
Digital Products Business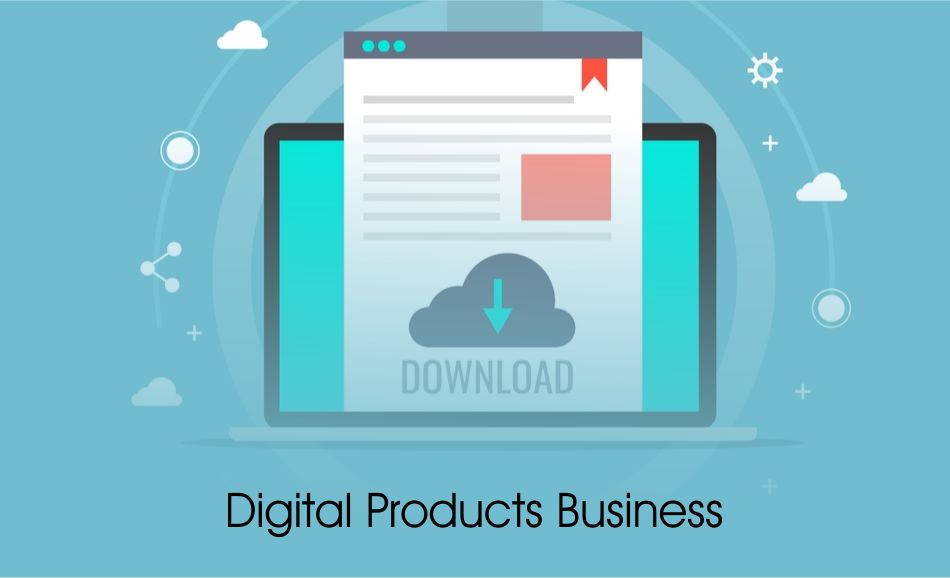 With a digital product or service, you can establish your own virtual workspace at an affordable cost saving you the investment in manufacturing, inventory purchasing, and warehousing. A digital business can start by using your skills or creating digital products. The digital products can be apps, podcasts, ebooks, tutorial guides, or blogs created by you.
Digital Service-based Business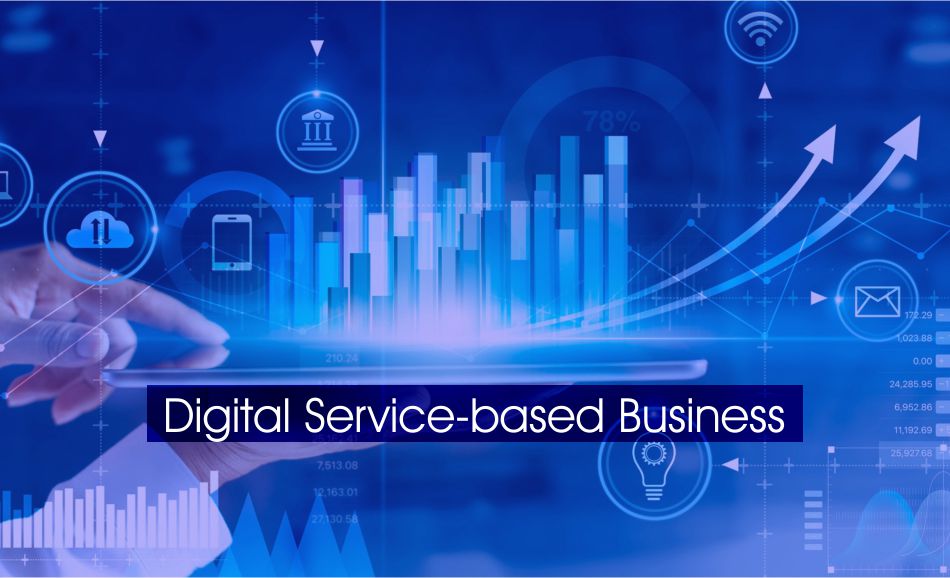 In the current business scenario having a service-based business is one of the biggest investments. Having a skill that is in demand and can serve as a lucrative business model, can be one of the best zero-investment business ideas. Using your skillset, you can develop an effective business with writing or graphic design, or photography.
Online membership program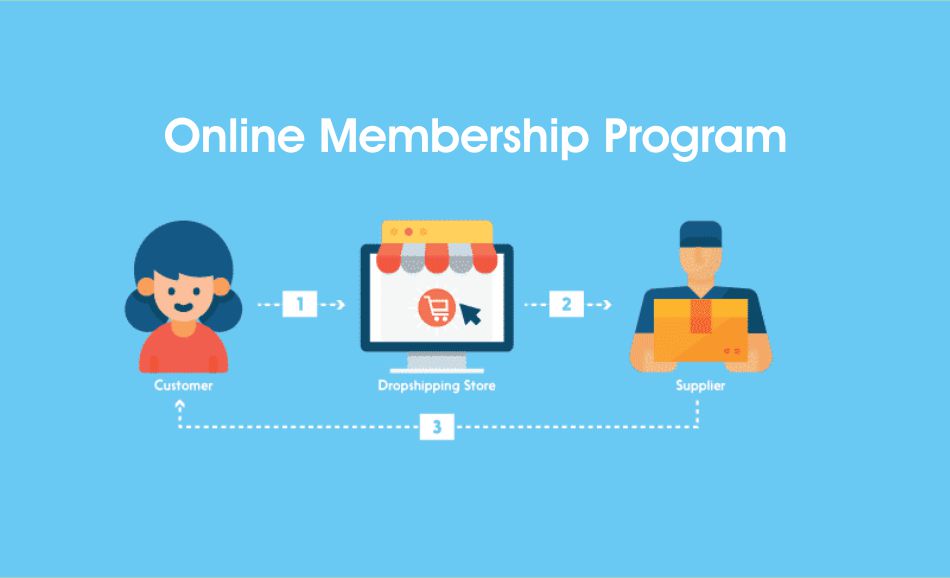 Similar to affiliate marketing, having an established following can help with online membership programs too. An online membership program is subscription-based so that the customers can make recurring payments in exchange for digital services or products. Some of the popular online membership programs are creative arts, coaching, fitness, clubs, and communities.
Dropshipping Business
Having a drop shipping business enables you to have access to third-party supplier stores and ships inventory to customers. The categories of the dropshipping model that work the best are apparel, accessories, homeware, tech gadgets, and beauty & lifestyle products. This business is easy and affordable to start as you don't need to buy or store inventory. You need to find the right supplier and marketing strategy for the business.
Affiliate Marketing Business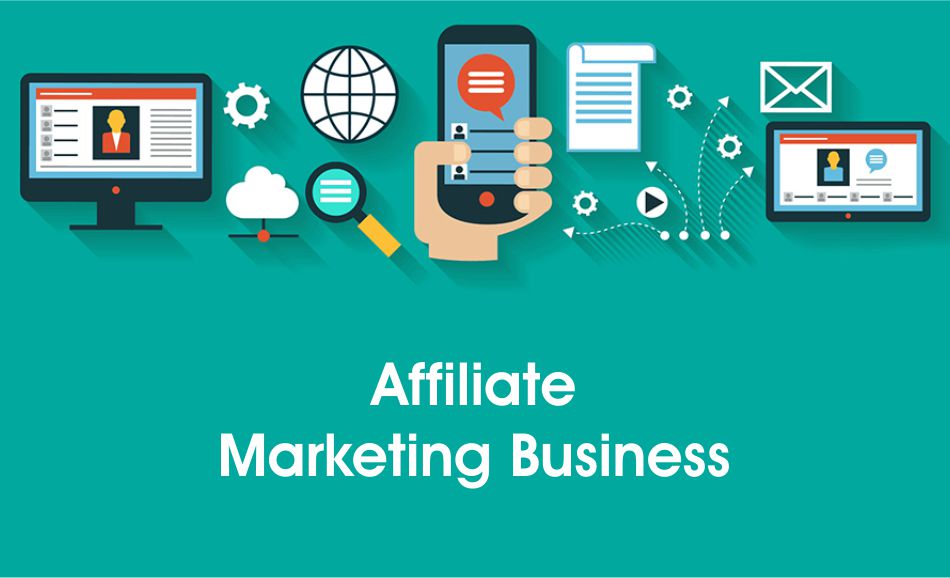 Marketing has become an important aspect of a successful business. Through establishing affiliate marketing you can get business by promoting and selling products for your clients. With every new customer, the affiliate receives a commission. It is easy to start affiliate marketing if you already have a huge following through a blog, website, social media, or other community.
Tips for starting a Zero Investment business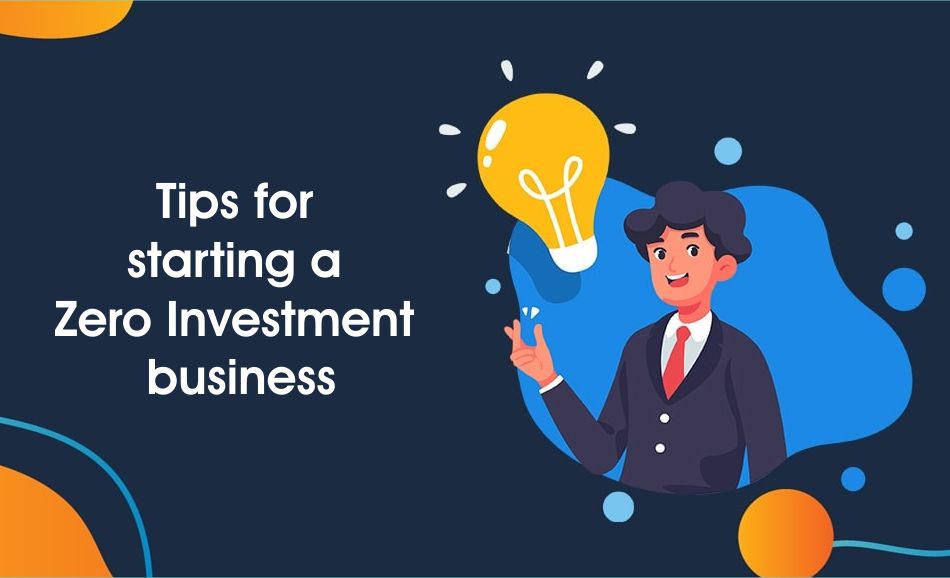 When you have a solid business idea, there are some of the steps you need to check-list before you start the business venture.
Always research the market and find what the customers are looking for. These findings will shape the product or service which can solve customers' problems and help you outrank the competitors.
Find an expert and seek guidance, which can help you navigate the inevitable challenges that will come with running a business.
Beforehand calculate the finance perspective and other logistical factors to work out when starting the business.
Be resilient for success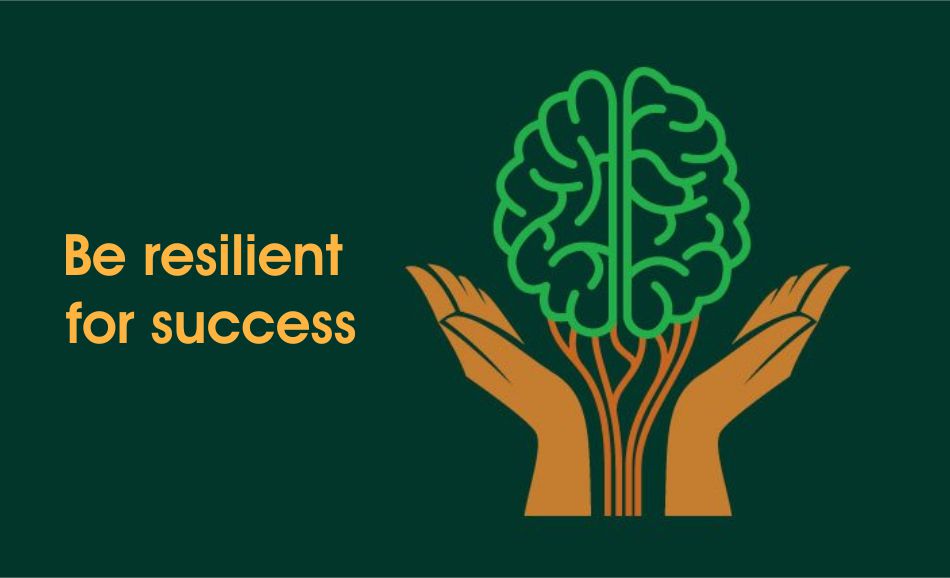 Having a digital business is a low-risk model and allows trial and error methods for the entrepreneur. You can test varied approaches and find the one that delivers the result. Regardless of the industry you choose, having a strong business network is also essential. In the age of technology, having a business is accessible to everyone. You can start the business from the comfort of your house. However, this has also created heavy competition prompting resilient hustle culture. Every individual has to strive continually to drive the business forward.
Dreamed of being your own boss? 2022 is a good year to kick start your entrepreneurial journey.